"Skyrocketing Your Jazz Growth" - How to 2X Your Results While Practicing Less
Brent Vaartstra
Brent Vaartstra is a professional jazz guitarist living in New York City, and the Director of the internationally renowned jazz education company Learn Jazz Standards. He's helped hundreds of thousands of musicians around the world take their jazz playing to the next level, through his blog, podcast, YouTube channel, and online courses. In this workshop you'll learn important strategies for optimizing your practice sessions by cutting the fat, focusing on the right things, and building crucial steps and processes.
"Making Your Improv SOUND LIKE YOU" - Slick Tips for Finding Your Inner Voice Apart From Scales and Transcription
Aimee Nolte
Aimee Nolte is an LA-based jazz pianist and singer, with a YouTube channel of over 185K subscribers. In this workshop Aimee will teach you how to develop your inner musician and start playing solos that sound organic and unique to you. You'll learn to tap into that inner voice that is waiting to be unleashed.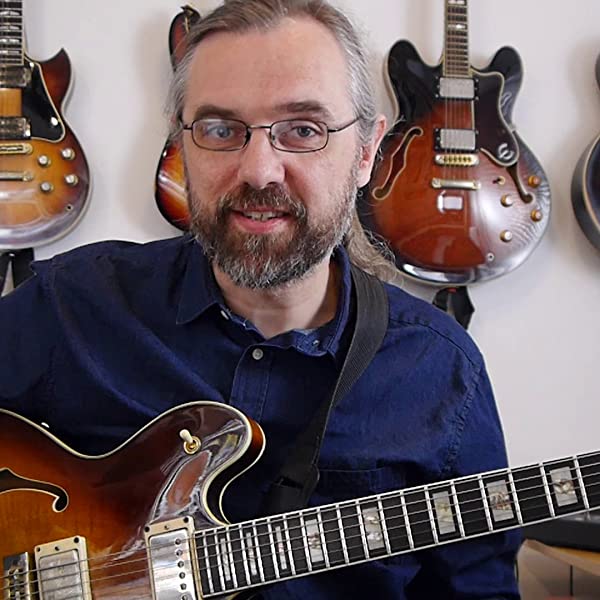 "3 Strategies for Adding Chromatic Phrases in Your Solos" - How to Go Beyond the Basics and Create Stronger Bebop Inspired Melodies
Jens Larsen
Jens Larsen is a jazz guitarist, composer and arranger in the groups Træben, Yvonne Smeets Group, Jazz4kids and Wijnen, Winter & Larsen. Besides performing, he teaches guitar at the Royal Conservatory in The Hague. He also produces jazz guitar lessons on YouTube and writes articles for jazz publications. In this workshop, you'll learn some awesome tricks for adding chromaticism into your solos.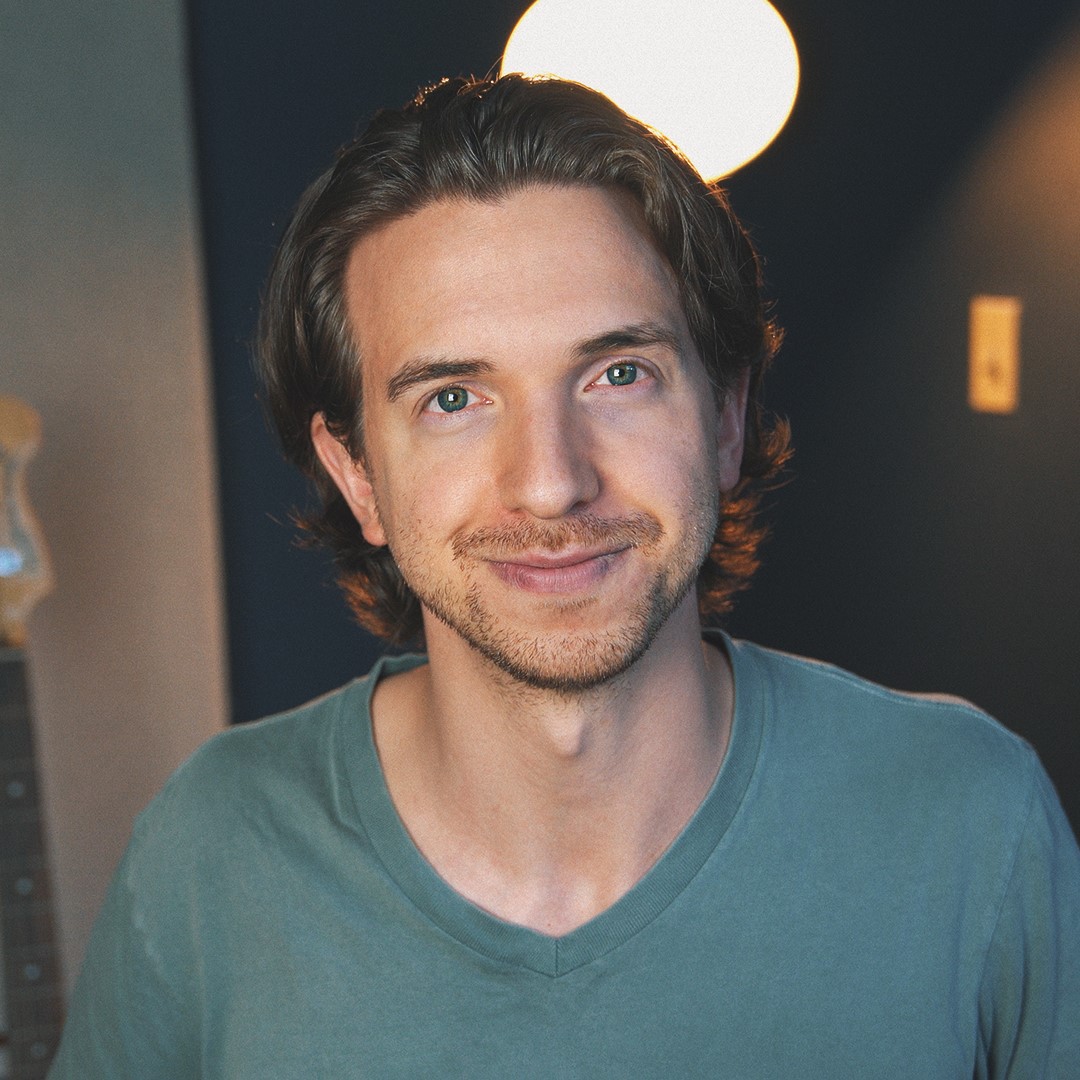 "Improvise Like a Composer" - How to Turn Random Licks, Lines, and Ideas Into Polished Solos That Sound Like REAL Music
Jeff Schneider
Jeff Schneider is a DownBeat Magazine award winner, three-time recipient of the ASCAP Young Jazz Composer Award, YouTuber with over 200,000 subscribers, and music educator with hundreds of students all over the world. Jeff's music is featured in films and advertisements by NASA, BET Networks, CNN, Google, Ferrari and many more. In this workshop, Jeff will teach you how transform regurgitated jazz licks into amazing, unique musical ideas by dawning the mindset of a composer.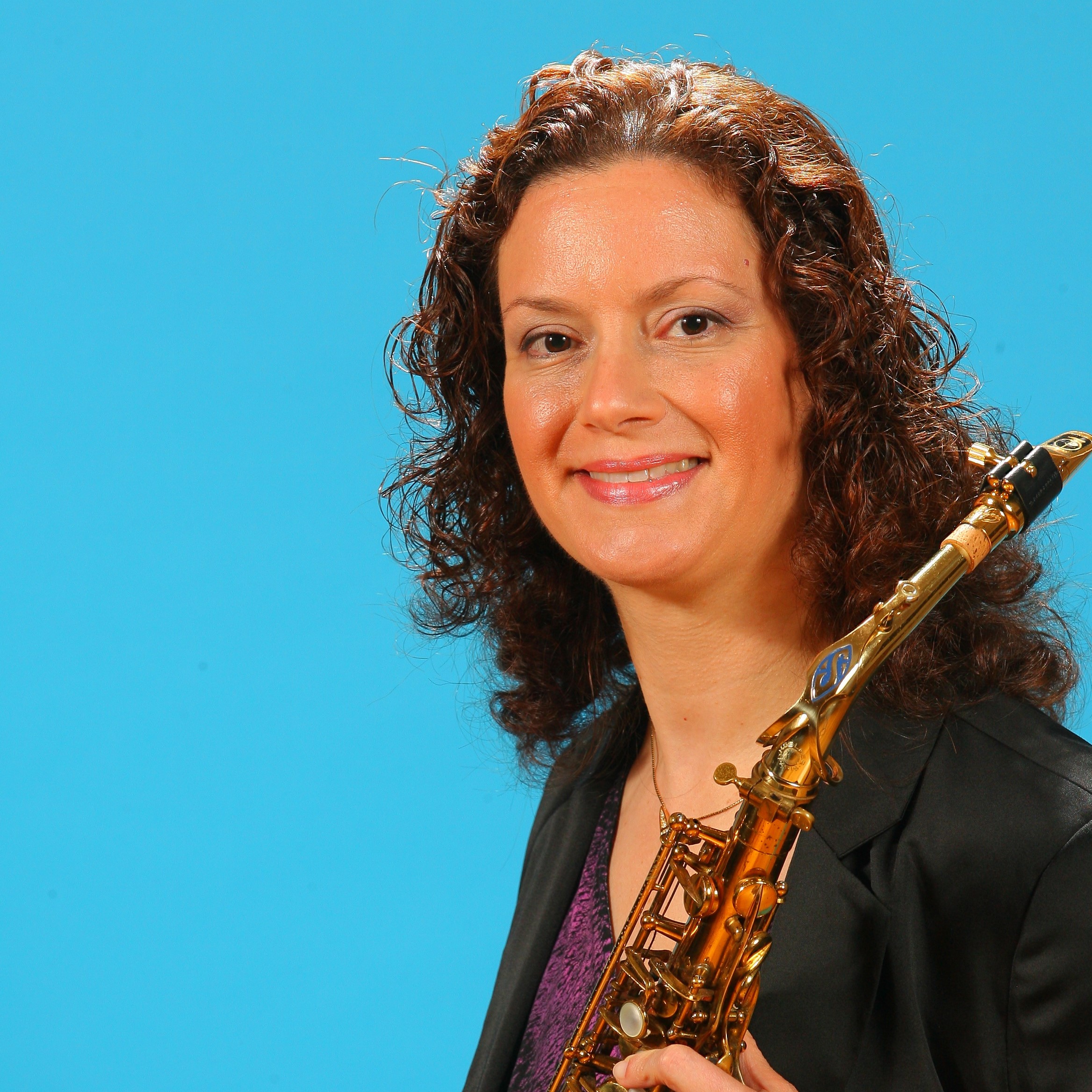 "The Proven 3-Step P.A.C. System for Learning & Memorizing Jazz Standards" - How to Learn Jazz Standards So You Won't Forget Them
Donna Schwartz
Musician, educator, speaker and Everything Saxophone Podcast host, Donna Schwartz, has helped thousands of people of all ages, all over the world, boost their music performance and improvisation skills through private and small group coaching, and online courses for over 30 years. She has created dozens of online courses, including Boost Your Blues Improvisation, Jazz Improvisation Explained, Supercharge Your Jazz Improvisation, Get a Killer Saxophone Tone and many others. In this workshop, Donna will teach you her 3 step system that she utilizes with her students to learn and memorize standards efficiently.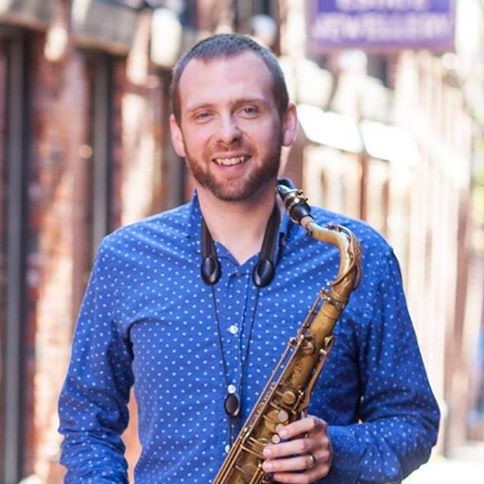 "Using Reharmonization to Evolve Your Jazz Solos" - How to Level-Up Your Improv by Manipulating the Harmony
Nick Mainella
Nick Mainella is a New England based saxophonist, jazz educator, and host of the 10 Minute Jazz Lesson Podcast. In this workshop, Nick will show tactics and strategies for taking existing harmony in jazz standards and changing it in order to add more melodic options in your solos.
"Play Your Best EVERY Time" - Peak Performance Strategies to Banish Nerves, Consistently Deliver Solos That Make You Proud, and Enjoy Performing More
Mark Morley-Fletcher
Mark Morley-Fletcher is a jazz guitarist and educator who specializes in training the frequently overlooked skills and mindsets that are a huge part of rapid improvement and outstanding performances. He is particularly interested in how musicians can benefit from techniques used by peak performers in sport and other fields to perform more consistently and enjoyably. He has helped over a thousand musicians at all levels and across all instruments reach new heights through his courses on Performance Psychology and Effective Practice. In this workshop, Mark will deliver to you some of his top tips and tricks for crushing mental barriers and banishing performance nerves.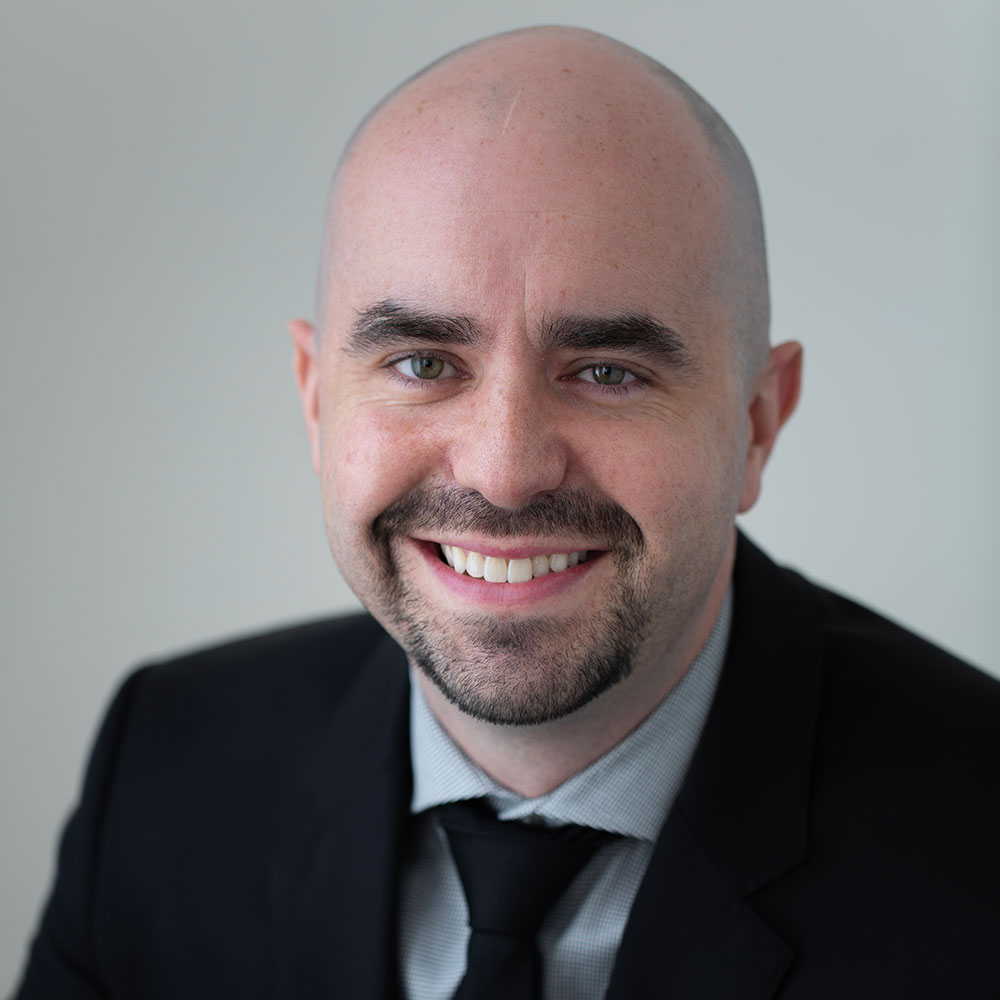 "STOP Copying! START Learning!" - 4 Step Process to Integrating Jazz Tools So That You Can Make More Progress, Break Through Barriers, And Play Freely From The Heart
Brenden Lowe
Brenden Lowe started playing classical piano at the age of 5. He then switched to jazz in 7th grade and became extremely frustrated by the lack of organization, direction and systematic education. He continued his journey and graduated from The New School University in Manhattan, NY, with a jazz piano performance degree. He has now dedicated himself to delivering easy, clear and structured jazz piano education through his website at Jazzpianoschool.com so that jazz students can avoid the guessing, frustration and constant feeling of being lost while making more progress with ease. In this workshop, Brenden will reveal his easy 4 step process for applying the tools you learn in a way that allows you to start making great music right away.
"The Magic of Deep Listening" - Developing the Mindset for Connecting Your Ear to Your Instrument
Michael Lake
Michael Lake is the world's most well-known jazz alto trombone player. Grammy nominee, video producer, author of more than a dozen music books, and creator of the Jazz Master Summit, Michael is a passionate communicator, educator, and entrepreneur. In this workshop, Michael will help you transform the way you listen, so you can break through musical limitations, and start playing what you hear.
"How to Solo Like Roy Hargrove on ANY Instrument" - Learn the Steps You Need to Take Inspiration From a Modern Jazz Master Into Your Practice and Playing
Peter Martin
Peter Martin is an acclaimed jazz pianist, educator, and founder of Open Studio. Peter has performed and recorded on six continents with Wynton Marsalis, Dianne Reeves, Betty Carter, Christian McBride, Joshua Redman as well as his own ensembles. He has recorded over 400 lessons, pioneering the field of online jazz education and was recently featured in the New York Times for his ground breaking work. In this workshop, Peter will break down how the great, late jazz master Roy Hargrove played, and how you can sound like him too, no matter what instrument you play.
"Building Chords from the Pentatonic Scale" - How to Comp Melodically With Modern Voicings
Adam Maness
Adam Maness is a versatile pianist, arranger, composer, and producer whose performances, original compositions, and arrangements have been featured on numerous recordings and on national and international radio and television broadcasts. He is best known as co-founder and composer for the genre-bending chamber ensemble, The 442s. In this workshop, Adam shows you how you can take the simple 5-note, pentatonic scale a build chord from it.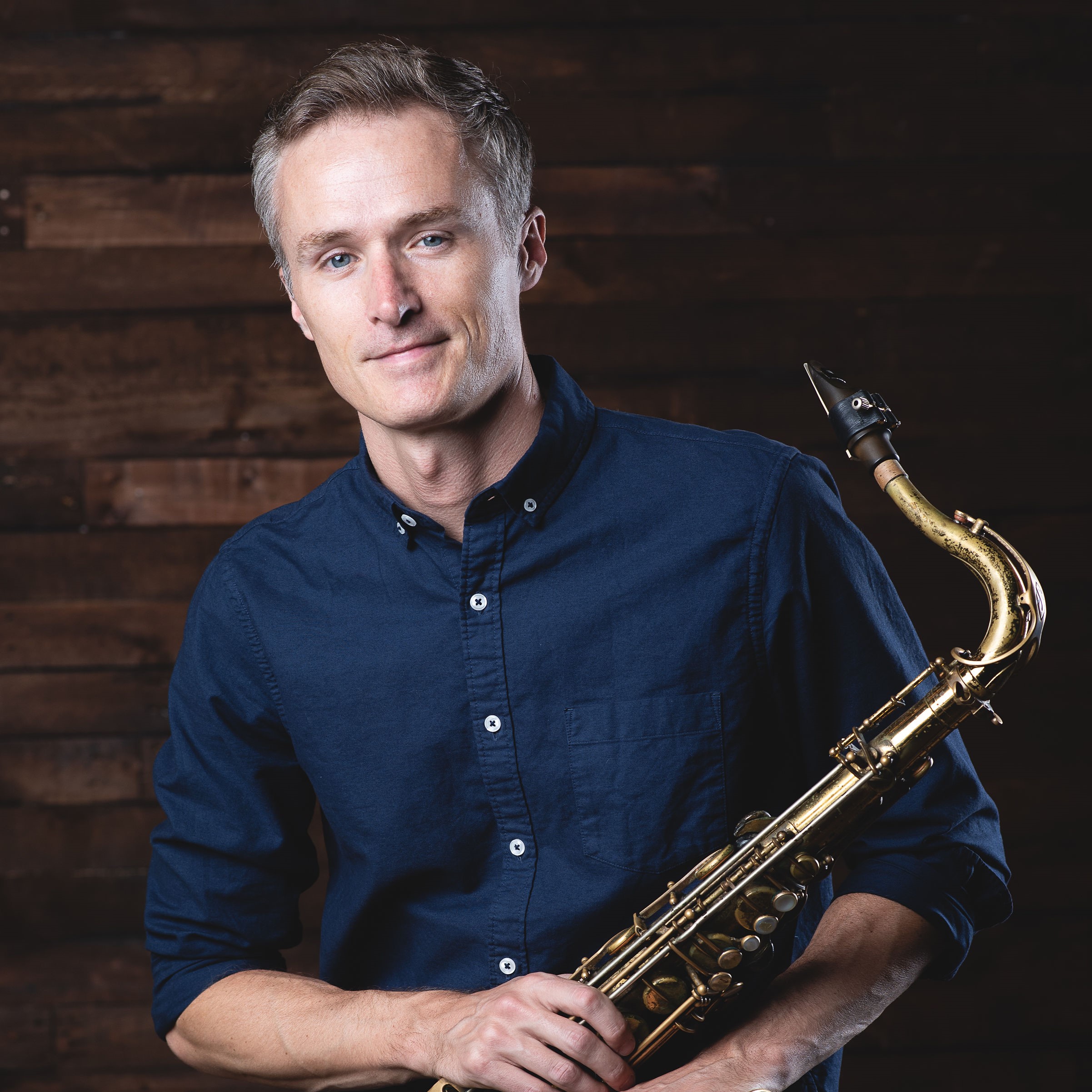 "Raised on Aebersolds: How I Used Play-Alongs to Learn Jazz Improvisation" - Strategies for Using Them Effectively and Avoiding Pitfalls That Set Me Back for Years
Bob Reynolds
Saxophonist Bob Reynolds is a bandleader, composer, and Grammy Award-winning member of the band Snarky Puppy. Widely known for his work with both Snarky and John Mayer, he's released 12 albums and worked with Larry Carlton, Tom Harrell, Usher, Michael Bublé, Josh Groban, Idina Menzel, The 1975, and Robert Glasper. A pioneering online educator, Bob has coached thousands of musicians over the past 10 years through his innovative Virtual Studio. More than 74,000 people subscribe to Bob's YouTube channel. In this workshop he'll share - the play-along strategies h used to accelerate his growth as a jazz musician - techniques for practicing with play-alongs (rather than just jamming out) - how to use play-alongs like a flight simulator for the real thing - how he used play-alongs to practice with other musicians - the most overlooked and underutilized parts of Aebersolds - how he memorized more tunes because of play-alongs, and - mistakes he made for years using play-alongs, and how you can avoid them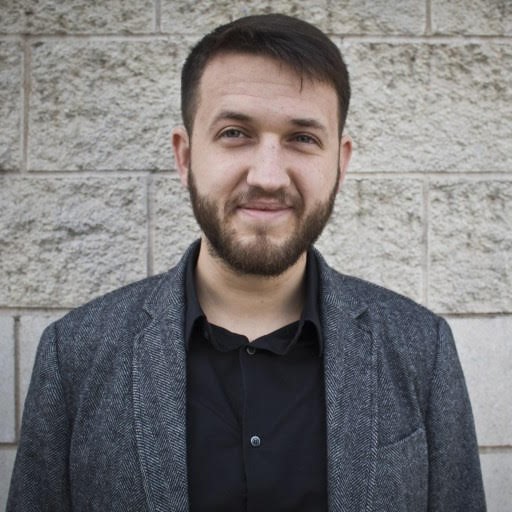 "Achieving Musical Breakthrough" - Systems To Silence The Inner Critic & Foster Growth
Brett Pontecorvo
Brett Pontecorvo is the Music Production Manager for Learn Jazz Standards, the founder of the YouTube Channel and website "LiveKeyboardist", and the head of his New York City-based music school. He helps performing keyboardists build powerful, stable live rigs, and helps piano students develop a lifelong love of music. In this workshop, you will learn how to create systems that alleviate the pressures of the inner critic and position you for new levels of breakthrough and success in your music journey.
"Making Music With the Modes" - Embellish & Reharm ANY Song by Simply Using Modes
Elijah Muse
Music director, educator, pianist & Gifted Hands Music academy founder, Elijah Muse, has been performing piano and teaching music for nearly 25 years. Growing up with classical training, it wasn't until his teenage years that he found a passion for other genres including Jazz, Gospel and Neo Soul. Even though the passion to learn those genres was there, without an instructor or guidance the road to mastery was very tedious. That is why Elijah has dedicated himself to creating simple, effective and fun ways for musicians worldwide to learn a wide variety of genres & styles of music. In this workshop, you'll learn how to take the harmony from a tune and reharmonize it using modes as a tool.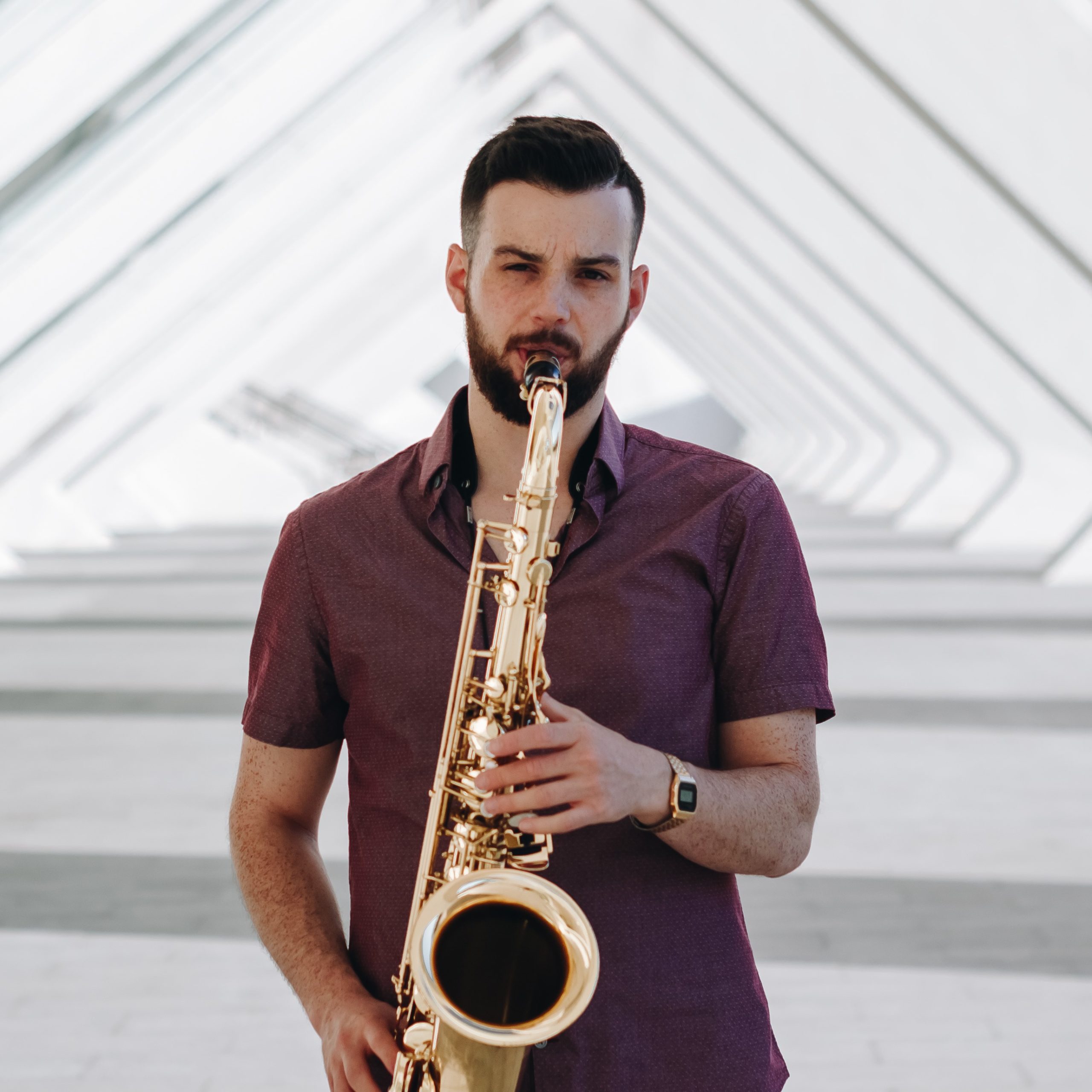 "Doing More With Less: Storytelling with Space, Connecting Ideas"
Mike Casey
Berklee & Hartt graduate Mike Casey is a story-telling songwriter, producer, and sonic alchemist whose soul stirring saxophone sound and creative phrasing reaches out with love. Bringing the joy of jazz across genre lines to a diverse audience around the world, Mike's music has passed 7 million streams since 2017 with support from the BBC, HuffPost, Forbes, NPR, Downbeat, JazzTimes, Jazz FM, & countless others. In 2020, his trio was 1 of 5 global finalists in the largest ensemble based competition in jazz: the DC Jazz Festival's "DC Jazz Prix", and he's collaborated with notable artists like Nat Reeves, Benito Gonzalez, Brandee Younger, Zaccai Curtis, Justin Faulkner, Marc Cary, Emmy winning producer Apple Juice Kid and some of his generation's finest like Julius Rodriguez, Andrew Renfroe, Taber Gable, & Alex Claffy. Cognitive dissonance is a recurring concept in Mike's work, which has brought him to notable stages like the Kennedy Center, BRIC, Auditori Nacional, Minton's, Ginny's, Jamboree, Future Music Forum & more.
"Think Of Your Solos Like Conversations" - Using Motifs and Call & Response Thinking to Create Strong, Memorable and Musical Solos
Quist
With 4 years of Jazz studies at The Royal Academy of Music in London behind him, Danish-born guitarist Quist has spent the past decade performing all over the world. He has played The Hollywood Bowl, Royal Albert Hall, Glastonbury, Coachella, Abbey Road and numerous prime-time TV and radio shows, while simultaneously building his online "jam fam". Quist's jam tracks and improvisations have garnered 110 million views on youtube and helped build a solid community of musicians who share his passion for improvisation! In this workshop, you'll learn specific practicing strategies to help you develop conversational solos.
"The 3 Simple Frameworks That Transform Improvising and Set Your Natural Creativity Free"
Andrew Bishko
Improviser, composer, songwriter, and world-music aficionado Andrew Bishko teaches and performs on several instruments including flute, saxophone, Native American flute, piano, accordion, harmonica, and Mexican vihuela. In his 3+ decades of private, classroom, and online music teaching, Musical U's Head Educator Andrew has delighted in perpetually revisiting the foundations with his students and in his own musical expression. In this workshop, you'll learn Andrew's powerful frameworks to help you improvise and unleash the music inside of you.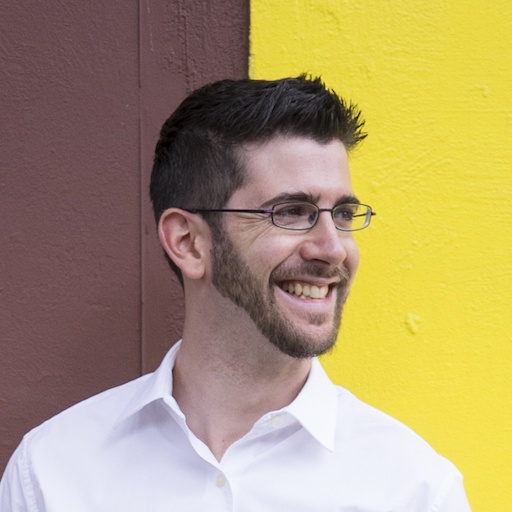 "How To Achieve Your Musical Goals With Ease And Joy"
Christopher Sutton
Christopher Sutton is the founder and Director of Musical U, where passionate music learners go to tap into their inner "natural" musician, unlock their musical instinct, and reach their true potential as free, creative and expressive musicians. Providing online training, personal guidance, and a uniquely friendly and supportive community, Musical U has helped over a million music learners worldwide since 2009 through its website, podcast, membership and courses. Born and raised in London, England, Christopher lives with his wife, his daughters... and far too many instruments. In this workshop, Christopher will provide you with insights and strategies for achieving your musical goals and enjoying the process.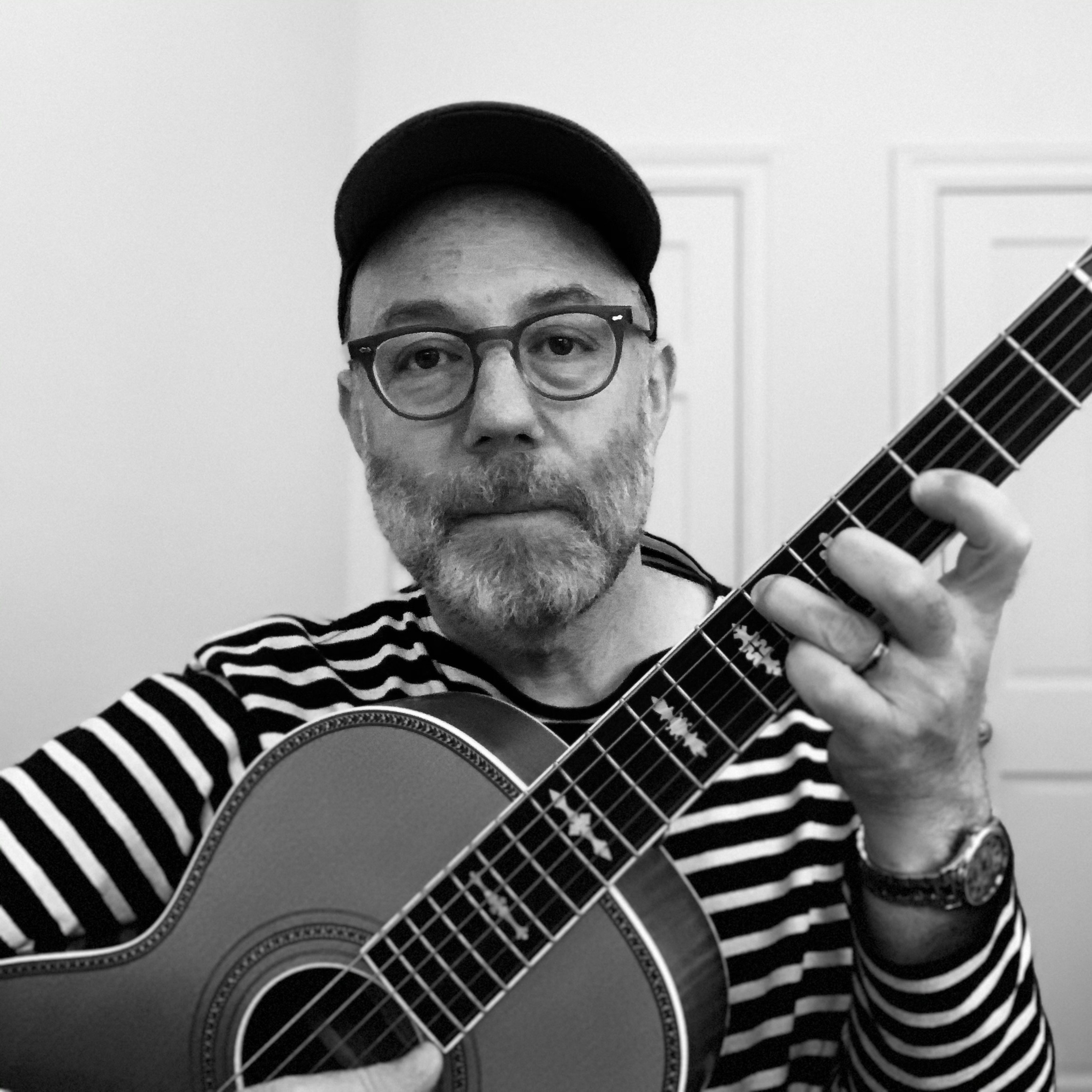 "Writing Vibrant Contrafacts" - Deepen Your Connection with Jazz Standards Through Composition and Improvisation
Adam Levy
An imaginative guitarist, songwriter, and composer, Adam Levy has worked alongside a range of esteemed artists - from Norah Jones to Vulfpeck; from Allen Toussaint to Lisa Loeb. He has released more than a dozen albums as a collaborator and as a leader, including his recent Accidental Courage (featuring Darryl Jones, Charley Drayton, and Madison Cunningham). Mentoring has long been a vital component of Levy's musical life as well. He has taught courses and private lesson at USC, NYU, and Los Angeles College of Music, and is the host of the popular YouTube series Guitar Tips as well as Guitar Tips Pro on Patreon.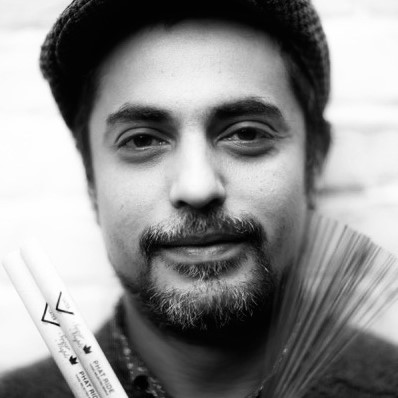 "DOMINATE Your Rhythmic Playing" - Mastering Subdivisions and Odd Rhythms for Rhythmic Freedom
Diego Maldonado
Diego is a professional jazz drummer, educator, and composer. He is originally from Venezuela and currently living in New York City. He attended The Collective School of Music and The City College of New York where he earned, with honors, a Bachelor degree in Jazz Performance. In Venezuela, Diego toured and recorded with some of the most renown Venezuelan jazz and pop artists and was the head of the Jazz Percussion Department at "Taller De Jazz Caracas," the most prestigious jazz academy in the country. Since he moved to New York City, he has become an active member of the exciting city's jazz scene, both as a performer and educator, and has established himself as a versatile and musical drummer. In this workshop, Diego will help guide you along a path towards rhythmic proficiency and open up doors in your jazz improvisation that were previously closed.
More Workshops to be Announced!
LEARN JAZZ STANDARDS SPONSORED PASS
LJS Inner Circle Membership + FREE LJS Live Ticket
As hosts and sponsors of LJS Live 2021, Learn Jazz Standards is offering a free all-access pass when signing up for an annual LJS Inner Circle membership! The Inner Circle is a jazz community and training that gives you all the tools you need to make meaningful progress in your jazz playing. With the purchase of your Gold Pass you'll get instant access to the Inner Circle.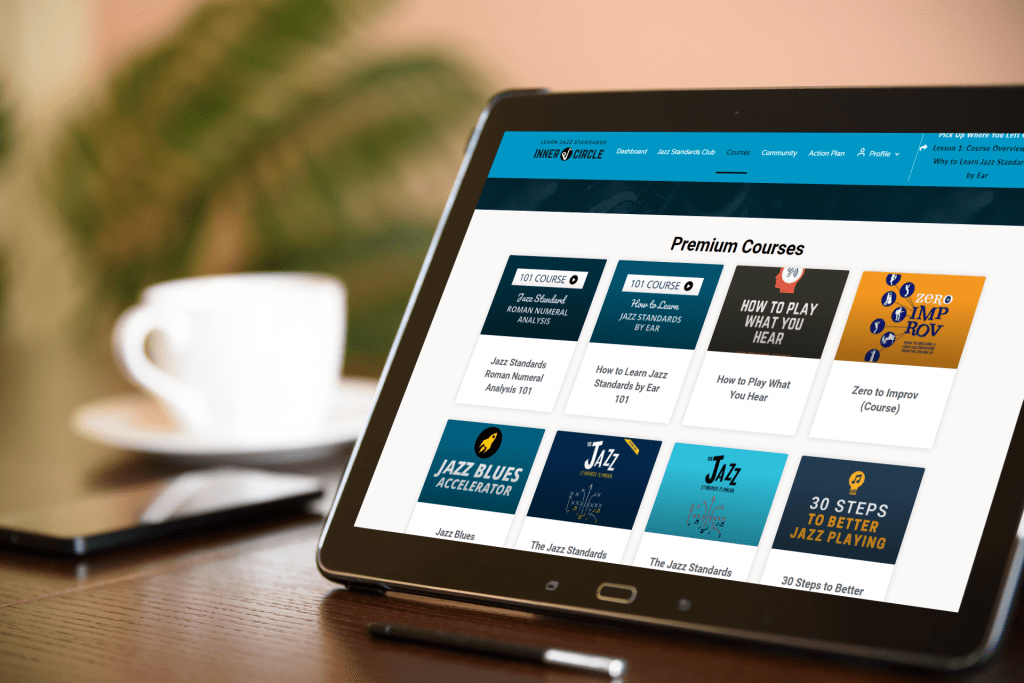 Inner Circle Membership Includes:
Monthly jazz standards studies (video training, etudes, exercises, practice programs)
In-depth practice programs and premium jazz improv courses
Basics 101 Courses to help cover the essentials and set you up for success
Live Q&A's during our Monthly Jazz Mastermind
Premium and vibrant community of like- minded musicians playing all instruments
Have Questions? Here are some answers.
Frequently Asked Questions