The live event has now ended!
Discover the 2-day virtual event that delivers the best jazz education you can experience, all in one spot!
Learn Jazz Live is a 2-day virtual event that brings together world-class jazz educators to deliver the best jazz education you can get your hands on. You'll get access to top-notch jazz workshops on topics such as jazz improv, jazz theory, harmony, learning jazz standards, practicing, and mindset. You'll leave feeling inspired, motivated, and ready to take your jazz playing to the next level!
A POWERFUL EVENT YOU WON'T WANT TO MISS!
Why you need to be at Learn Jazz Live:
LEARN FROM TOP JAZZ EDUCATORS
And More Speakers To Be Announced!
LEARN JAZZ STANDARDS SPONSORED PASS
LJS Inner Circle Membership + FREE LJS Live Ticket
As hosts and sponsors of LJS Live 2021, Learn Jazz Standards is offering a free all-access pass when signing up for an annual LJS Inner Circle membership! The Inner Circle is a jazz community and training that gives you all the tools you need to make meaningful progress in your jazz playing. With the purchase of your Gold Pass you'll get instant access to the Inner Circle.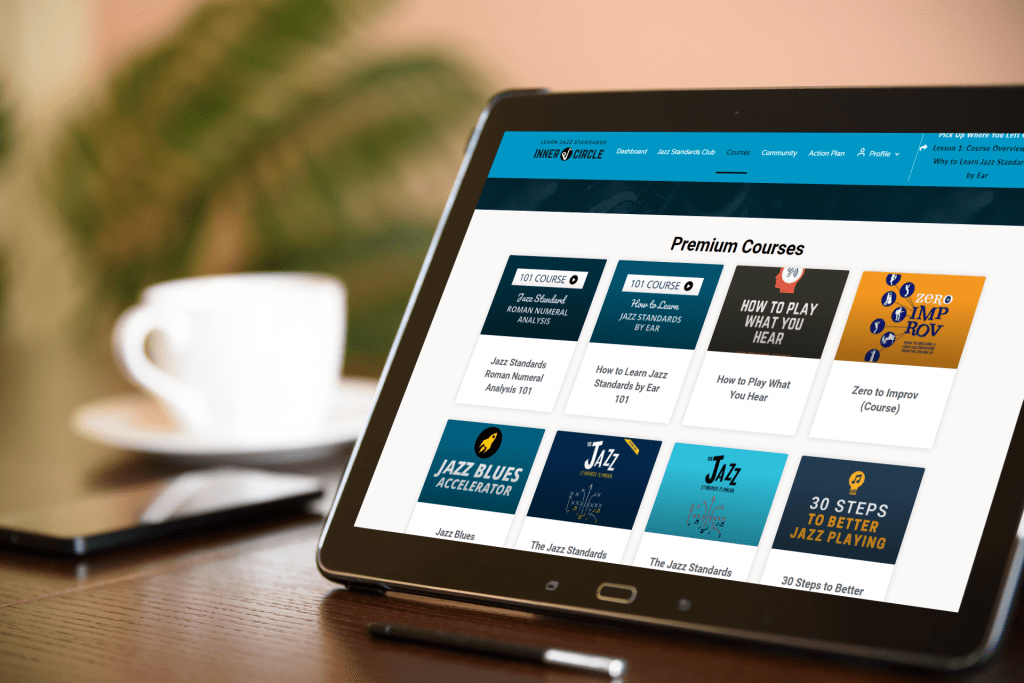 Inner Circle Membership Includes:
Monthly jazz standards studies (video training, etudes, exercises, practice programs)
In-depth practice programs and premium jazz improv courses
Basics 101 Courses to help cover the essentials and set you up for success
Live Q&A's during our Monthly Jazz Mastermind
Premium and vibrant community of like- minded musicians playing all instruments
Have Questions? Here are some answers.
Frequently Asked Questions